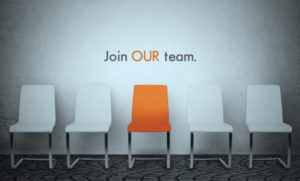 Our goal is to be the best accounting firm, not the biggest. We accomplish this by creating value for our clients through leadership, staff training, and relationship. It takes accountants that care to really make the difference. At The Cleveland Group our core beliefs are service, integrity, knowledge, teamwork, and community.
Current job opportunities:
Cleveland Group offers competitive salaries and a comprehensive benefits package that includes:
Major medical and dental insurance coverage
Short and long-term disability; group term life insurance
Section 125 Cafeteria Plan allowing tax free use of compensation for dependent care and unreimbursed medical expenses
Matching 401(k) plan
Professional licenses
Organization dues – the firm encourages and supports its staff in his/her involvement in professional, civic and charitable activities
Comprehensive continuing professional education
Three weeks paid vacation
Full-time
The full-time associates enjoy many benefits, including 401(k) savings plans, medical and dental insurance, short- and long-term disability insurance, participation in a Section 125 cafeteria plan, and paid vacations.
Flex – Time
In order to meet the needs of balancing work and family, The Cleveland Group offers flex-time opportunities for qualified employees.  Work schedules are determined based on experience and workload.
Part-time
The Cleveland Group offers many benefits to its part-time associates, including flexible hours, an abbreviated paid vacation benefit, and continuing education/licensing benefits.
Part-Time Students
The Cleveland Group believes in the importance of complimenting education with experience; therefore, the Cleveland Group offers part-time positions for college students who are preparing for careers in accounting.
If you are interested in employment opportunities with The Cleveland Group, please send your résumé to info@clevelandgroup.net or mail them to the address listed below.  Please include a cover letter that indicates whether you are interested full-time, part-time or flex-time employment.
The Cleveland Group, CPAs
Attn: Human Resources
3740 Executive Center Drive Suite 200
Martinez, GA 30907